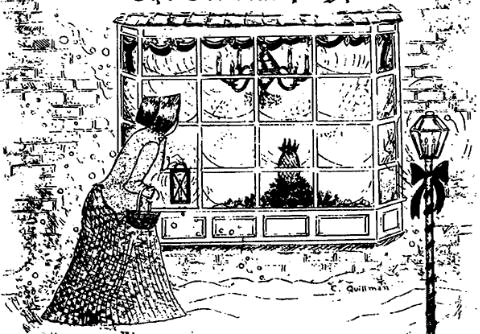 The Old Lamplighter
P.O. Box 15039
Newark, Delaware 19711
(302) 737-2402
email: www.info@theoldlamplighter.com
Picture a quaint Byers' Choice Caroler Village brimming with
Carolers including the exclusive Sherlock Holmes and Dr. Watson.
The Old Lamplighter, in business for 44 years, offers Jewelry,
Primitive Lighting, Florals, Baby Gifts, Gourmet Foods,
Framed Artwork, Redware Pottery, Skin Care Products,
Candles & Music for Relaxation.
We cater to the discriminating buyer.